Welcome to Anthony Abreu's Fine Art Gallery
Experience the best of what the Southern lifestyles in the Appalachia provide and you will find the remarkable paintings of fine artist Anthony Abreu. His work embraces the best of what Southern culture and heritage have to offer.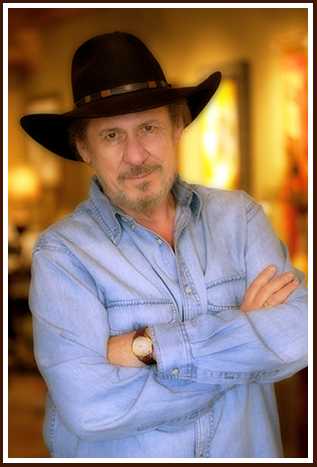 Born in Tampa, Florida this talented artist spends his time between the Blue Ridge Mountains of North Georgia and Central Florida, enjoying the best of both worlds. His oil paintings and watercolors capture your heart and your attention. His attention to detail is captivating, his subjects speak to the heart, and his gifted talents are representative in every piece he presents.
Anthony's work brings you from the excitement of horse racing at Church Hill Downs to the horse farms of the South. He effortlessly captures the grace, beauty and spirit of these magnificent animals. As he explains, "painting horses gives me the chance to capture on canvas, their power, their spirit, their beauty, and the thunder of the ground as they gallop towards you". His patrons have demanded more, and his collection is underway.
Fly fish the nostalgia of the 40's and then jump to the present with his fly rods to fishing hats and, of course, the ultimate catch! His love of this sport is brought to life in his fly fishing series. Begin the adventure bumping down an old country road in "Going Fishing" and later find yourself in the middle of a graceful "Shadow Cast". The trout will be "Fighting Back" in Anthony's remarkable watercolor!
His respect for the country's Indian heritage comes to life in "Returning Home", "Midnight Run" and not to be missed, at any cost, is "Spirit Warrior". It is a painting that will have you mesmerized and guaranteed to be stunned with the detail of this gaze.
In true Southern tradition that speaks to the heart, Anthony captures gentle moments, and presents southern culture at it's' best, you are guaranteed to have your heart touched. Anthony's remarkable oil paintings, "Trust" and "Sarah & Cody" reflect the true innocence of childhood and the undisputed trust of the animals they call their friends. Step into "Jenkins Store" for a memory of childhood when a nickel represented a small treasure. Sit on the porch in "Mountain Cabin" and listen to the leaves rustling early in the morning. Then finish your day on that mountain cabin porch with your best and most loyal friends – waiting, listening, and looking for you to come home – "My Pals".
Living in the South is a dream come true for this artist. Sharing his talent and his visions in a piece of his artwork is fantastic for the rest of us!